Rolanda is the main antagonist of Wassabi Productions .

Rolanda is a weirdo who has an obsessive crush on Alex, but he tries everything to avoid her. Alex thinks that Richard should date Rolanda and not him. Rolanda has frizzy black hair and always wears a white tank top with a pink bra under it. and a short pink skirt. She also wears brown flip flops. And Rolanda does makeup to impress the boys (Especially Alex) in her makeup videos. Rolanda is also a character invented and played by Roi Wassabi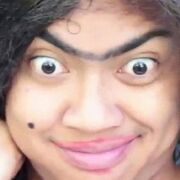 Ad blocker interference detected!
Wikia is a free-to-use site that makes money from advertising. We have a modified experience for viewers using ad blockers

Wikia is not accessible if you've made further modifications. Remove the custom ad blocker rule(s) and the page will load as expected.